Previous events
Saturday 13th February, 2021 at 4.30 pm (London GMT)
Limited availability – Please email to book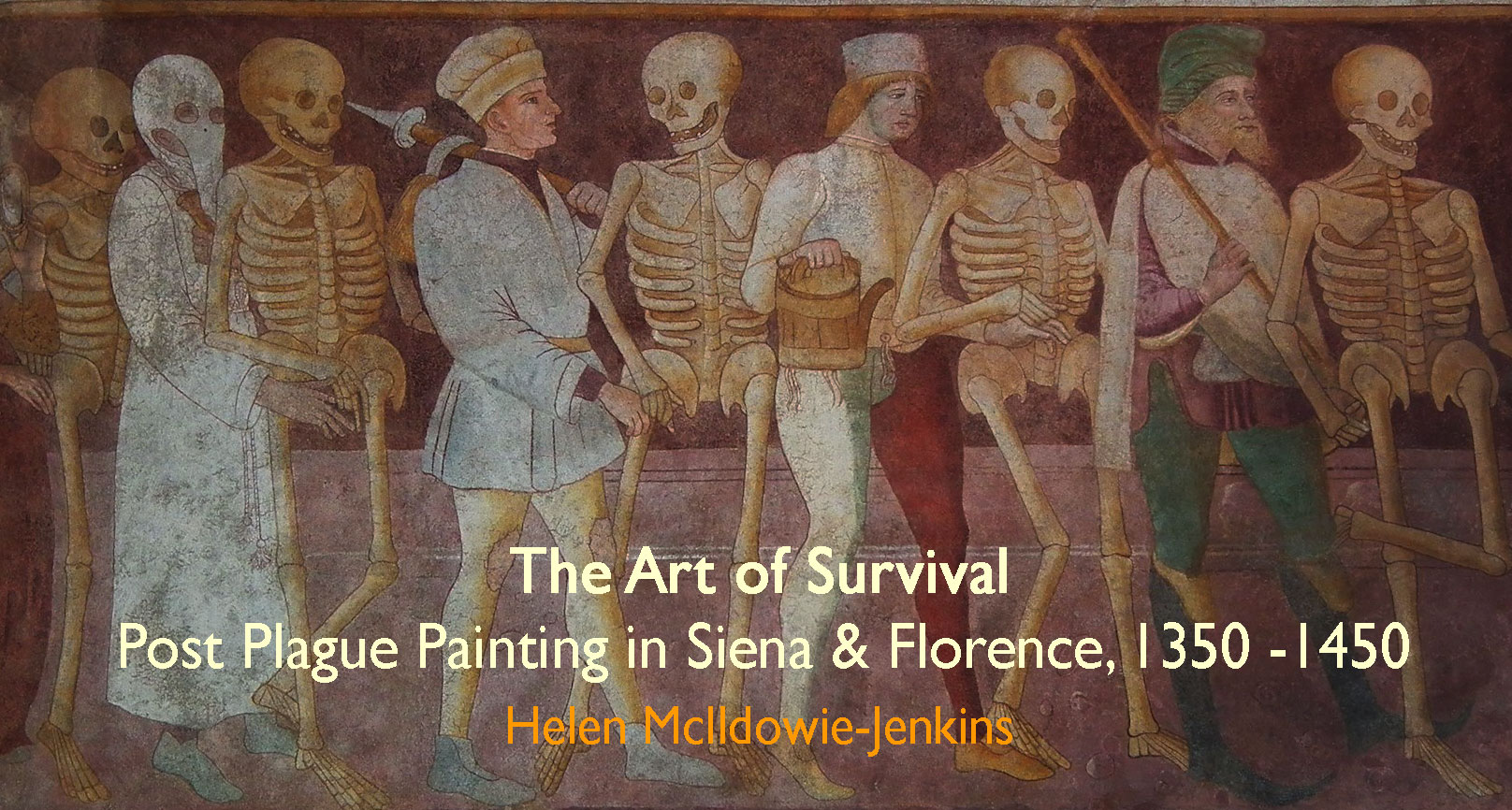 This free talk will take a positively focused look at the quirky, generally ignored and often maligned period of Italian painting that followed the Black Death. The talk will end with some bonus material on Plague Saints, just to boost any flagging spirits.
Whilst the subjects of Plague, Pandemics and the Black Death in particular are all worryingly popular right now, I'd like to offer a different view on all that apocalyptic gloom and consider instead, how two artists from the cities of Florence and Siena survived and how their painting was affected (or not) by the impact of the Black Death.
In the spirit of charity, this will be a free talk, so there is no ticket price as such…but given that the theme of the talk is 'survival', I hope that if you enjoy it, you will consider doing something towards the survival of someone who works in the Arts and who is struggling at present.
———————————————————————————–
This event below has taken place. Thank you to everyone who participated.
From Cradle to Cave:
The Iconography of the Nativity in Late Medieval Italian Art
Saturday 19th December: 4:30 pm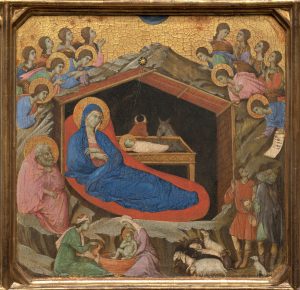 What does the ancient Nativity icon from the Orthodox east actually mean and why does late trecento art show something different? This Illustrated online talk will explore the fascinating development of the nativity image from its Byzantine roots to some of the enduring devotional images of late 14th century Italy.
For those who want to stay online, there will be a Q&A and discussion after the talk, along with the option of a short quiz for the very keen.
This event has passed and cannot be booked