St Seraphim's Trust have invited Helen to deliver several icon painting 'taster' workshops in 2019 and 2020 as part of their Heritage Lottery Funded programme of activities. The 2020 courses will include a 5 day workshop.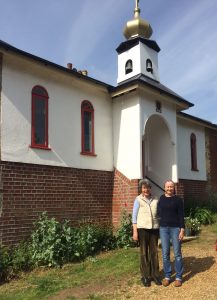 Summer 2019 workshops:
(10:00 am – 4:00/4.30 pm)
18th & 19th May (we painted an icon of the Archangel Michael)
8th & 9th June (we painted an icon of the Mother of God of Kazan)
20th & 21st July (fully booked)
2019 Cost: £25.00 per person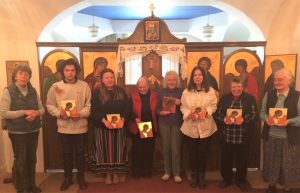 Spring and Summer 2020 workshops:
(10:00 am – 4:00/4:30 pm)
4th & 5th April
16th & 17th May
15th & 19th June (5 day)
2020 Costs and bookings: Please contact St Seraphim's, details below
The workshops will take place in the new gallery space and provide a basic introduction to icons and the technique of icon painting. Participants will be able to 'make and take' a small icon and gain a deeper appreciation of Russian icons through the tradition established at St Seraphim's in the mid 1960s.
Places are limited to 7 pax per workshop and priority will be given to local participants. Materials will be supplied.
To book a place, or for more information, please contact St Seraphim's Trust directly:
Tel: 01328 820610
St Seraphim's Trust
Station Rd
Walsingham
Norfolk
NR22 6DG