Plans are finally in hand to launch a new Icon Adventures tour for the autumn of 2020 to the beautiful medieval cities of Siena and Pisa, in central Italy. (This has long been on the list, ever since completing my MA in Late Medieval Sienese painting at the Courtauld..!)
The tour will probably be 6 or 7 days (tbc) starting with 1 night in Central Pisa and the rest in Central Siena, via private minibus transfer. There will be a return minibus transfer to Pisa for the convenience of the airport.
Prices and dates will be announced soon. However in keeping with Icon Adventures principles, it will be a small group and there will not be any single supplements, age limits and the price will be as competitive as possible to make this an affordable experience for all.
It will be mostly an art history holiday/art pilgrimage, focused on the sacred art and masterpieces of late medieval painting in Central Italy, especially works from the famous 13th – 14th Pisani Maestri and those from the Sienese School (Duccio, Simone Martini, the Lorenzetti brothers, Ugolino di Nerio as well as the many other anonymous painters of the period).
The itinerary will begin with a rendezvous in Pisa and an overnight stay, with a visit the following day to the Museo di San Matteo to see the fabulous collection of altarpieces, croce dipinte and panel paintings. (Self-Guided visits to Pisa Duomo, Baptistery, famous leaning campanile etc may be possible for early arrivals.)
A private transfer will take us to Siena and our centrally located accommodation. The Siena itinerary will include visits to the famous Duomo and Crypt, the Museo dell'Opera del Duomo, the Pinacoteca, specific churches, the Palazzo Pubblico and the Archivi di Stato, with free time to visit the many other significant sites (e.g., the Spedale Santa Maria dell Scala.)
There will also be an option to do a practical, one day taster workshop on Sienese painting, using the method described by Cennini in 'Il Libro dell'Arte' (c 1390).
For anyone who paints icons or has done the IA Assisi retreat, this new tour will provide a fascinating follow-on experience in terms of iconography, medieval gilding and panel painting techniques.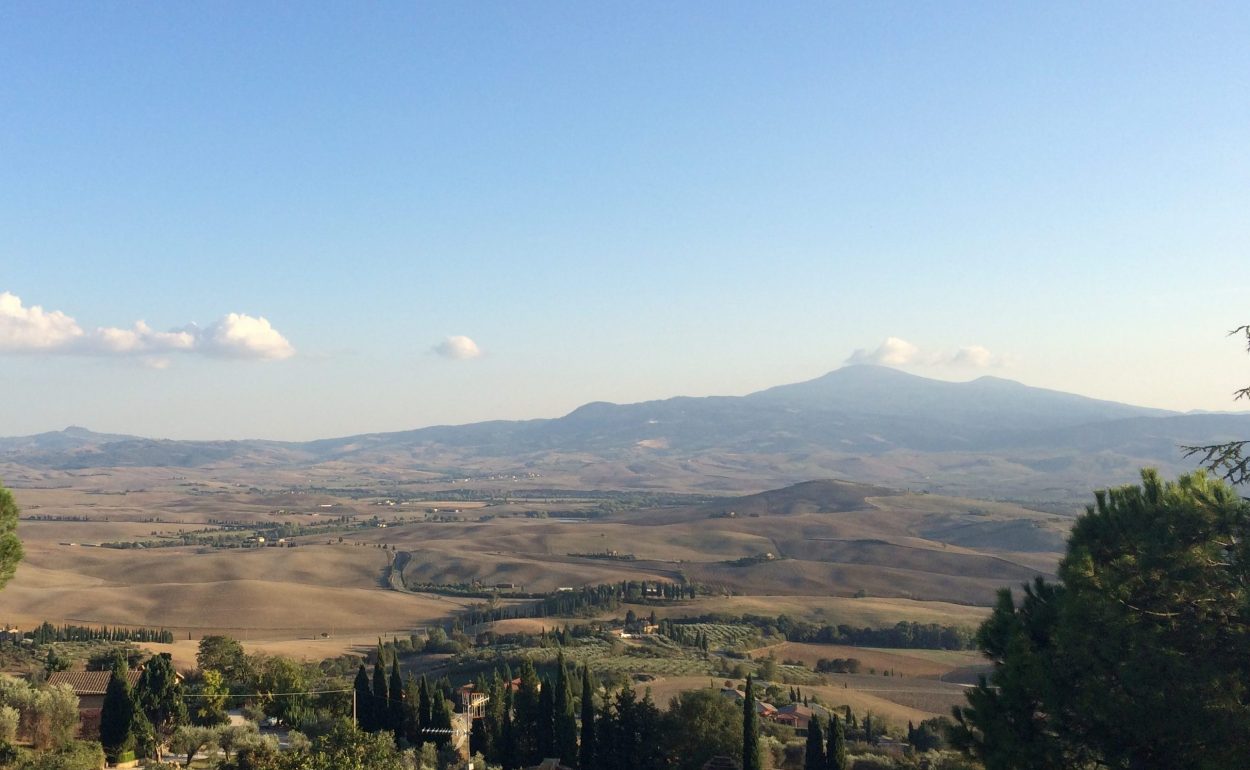 As always with Icon Adventures, there will be a chance to do more, with day trip options for visiting the famous Tuscan town of San Gimignano with its medieval tower houses and art – or to Montepulciano and Pienza for wine and cheese tasting and fabulous views over a quintessential Tuscan landscape.
Interested? Please email Helen via the contact page to receive advance notice of the dates and early bird introductory prices.
Ci vediamo…